PORTUGAL: WINE LOVERS' NEXT HOLIDAY
PORTUGAL: WINE LOVERS' NEXT HOLIDAY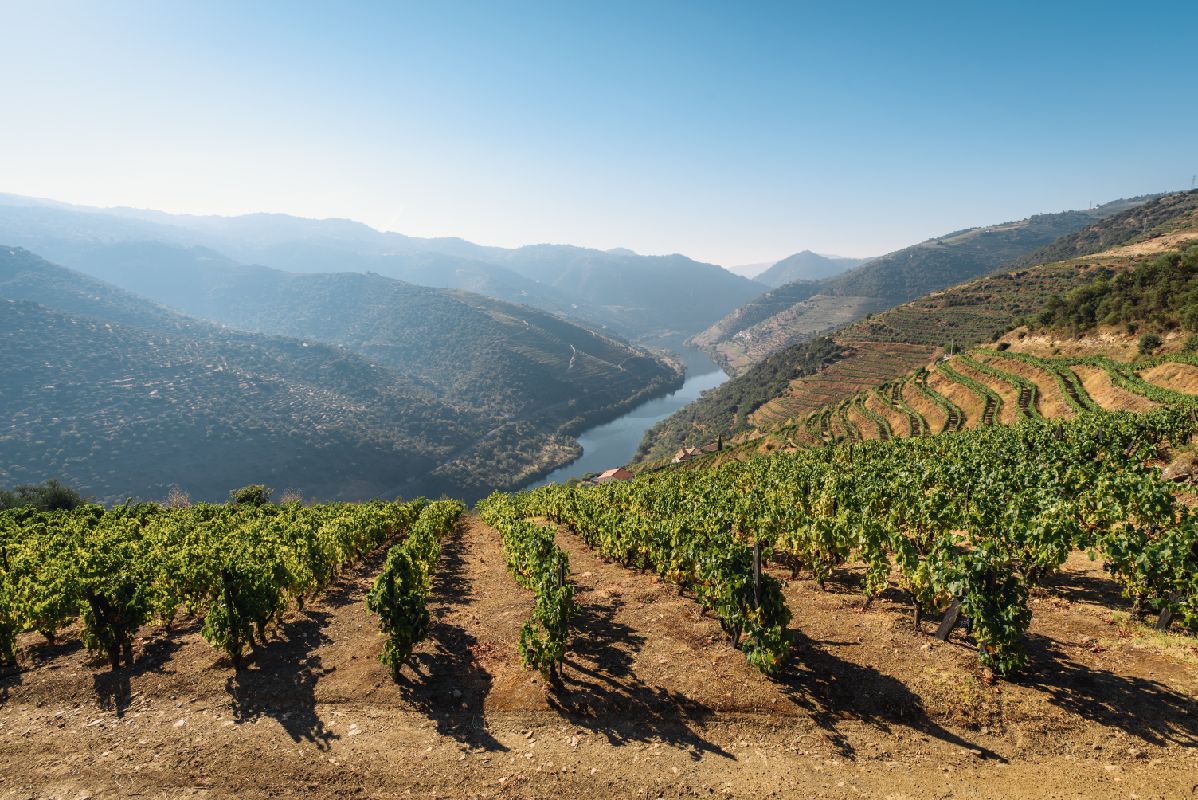 Oenophiles, wine lovers, and those just looking for something good to go with your cheese, here is something for you. A country with a history of winemaking that spans hundreds of years, and a moderate climate, awesome seafood, and numerous UNESCO World Heritage sights as an added bonus. If you would like to know why Portugal is your go-to wine holiday destination, read on.
Alto Douro Wine Region:
If you're planning a Portuguese wine holiday, there is one area you must consider most and foremost - and that is the Porto region in the north.
The City of Porto is a coastal city, known for its stately bridges as well as its signature wine, with the river Douro ending its journey through the rest of the Douro region in it.
There is archaeological evidence that this region has been producing wine since the end of the Western Roman Empire - so since the end of the 5th century. Its main product, port wine, has become world famous for its quality and currently the region has Portugal's highest wine classification as a Denominação de Origem Controlada (DOC).
This long tradition of viticulture has produced a cultural landscape of outstanding beauty that anyone would enjoy. And there are many options available, both in terms of accommodation and wine tasting.
For example, right in the heart of the Douro Wine Region there are the Vila Galé Douro Vineyards, set on the south bank of Douro River, near the picturesque village of Marmelal.
With a strong component of agro and wine tourism, this farm stay property extends across the centuries-old Val Moreira Estate (Quinta do Val Moreira), and stands out for its location - the terraced vineyards make the landscape that surrounds this unit unique, while its limited capacity offers charm and exclusivity. Here you can enjoy not only the calm atmosphere and scenery, but also the outdoor pool, the regional cuisine of the Val Moreira restaurant, whose large windows allow you to gaze at the surroundings, and, of course, daily wine tastings and tours of the wine cellar.
City of Porto
But, as said before, there are many options available. You may decide you want to stay inside Porto itself. If so, there are many hotels available and wine focused activities all around the city. You could consider staying in the NEYA Porto Hotel, located partly at the old Convent of Madre Deus of Monchique, and the old industrial warehouses, or the Eurostars Aliados, in the very heart of Porto.
Perhaps before going on your first proper wine tour, you might amble over to the World of Wine (WOW). A recently opened attraction, spanning over 420,000 square feet of converted and restored wine cellars, this wine-focused complex offers tourists several museum experiences that tell the "story not only of wine" but also of "the city, its people and their adventures across the ages," says Adrian Bridge, founder and CEO of World of Wine.
In between all this wine tasting, you can also go out and discover an astonishing number of historical sites around Porto - from Celtic villages, to Romanesque and Gothic Churches and Cathedrals that were built during Medieval times.
If you are looking for a holiday to remember, it's more than worth it to consider this hidden gem of a place.
License this feature
The body of this feature has been restricted...