NAPPY KNOW-HOW COULD SAVE LIVES
NAPPY KNOW-HOW COULD SAVE LIVES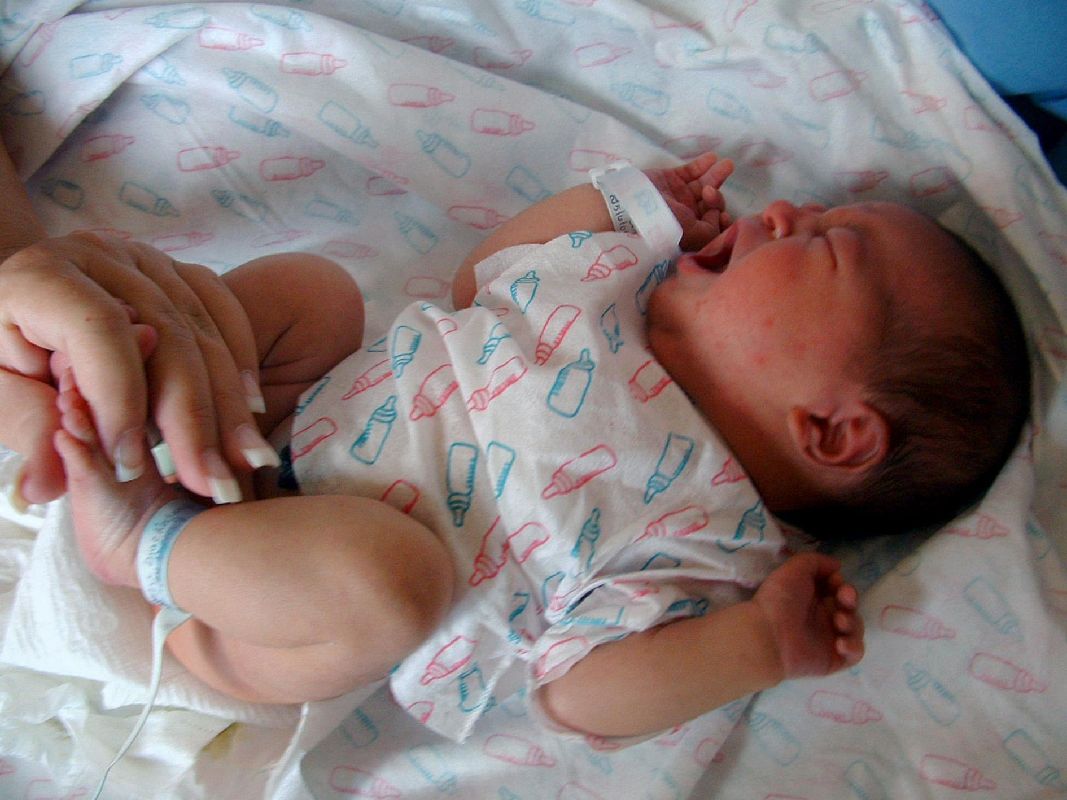 A new campaign hopes to educate parents, midwives and health visitors about the warning signs of a potentially life-threatening liver disease in newborns that are often missed until it's too late.
New parents should be on the look-out for the signs of potentially life-threatening liver diseases when changing their baby's nappy, a national children's charity has warned. Delays in spotting the signs and getting early treatment can lead to the need for a liver transplant at a young age and could ultimately cost the baby's life.
The Yellow Alert campaign, launched by Children's Liver Disease Foundation (CLDF), hopes to educate parents, midwives and health visitors about the warning signs of liver disease in newborn babies.
Catherine Arkley, chief executive at CLDF, says, "At least one baby is born with liver disease every day in the UK, but we have no way of telling which children will be affected. There is no specific group at risk of liver disease. It could strike any family, anytime, so it is important that everyone remains alert to the signs, which are easy to spot."
The key signs are prolonged jaundice lasting beyond two weeks after birth, pale stools and/or yellow urine. As a guide, parents should know that a healthy newborn's urine is usually colourless and the stool colour should be English mustard yellow or green in bottle fed babies and daffodil yellow or green in breast-fed babies. Any warning signs should be reported to the midwife, health visitor or GP and a special blood test called a split bilirubin test should be done to rule out liver disease.
Arkley says, "In the early stages of liver disease a baby can look and feed entirely well, which can be misleading for everyone. Checking nappies for the warning signs and responding to prolonged jaundice may prevent the human cost we deal with, day in, day out."

Emma Browne, whose daughter Ellie was diagnosed with the lethal liver disease biliary atresia, was told the devastating news that her daughter needed a liver transplant at only five-and-a-half months old. Had the warning signs been spotted earlier, the transplant could have at least been delayed.

"Ellie's prolonged jaundice was missed as a sign of possible liver disease by our health visitor, midwife and GP", says Browne. "It was only when Ellie was three months old that my GP then realised it could be something more serious than breast-milk jaundice. By this point, Ellie's liver was so badly damaged that a transplant was the only option."

Mark Davenport, consultant paediatric liver surgeon at King's College Hospital, London, reinforces the importance of early diagnosis. "The earlier a diagnosis is made, the less damage will have occurred in the liver and the higher the chances of sparing the child from a liver transplant at a young age," he says.

"Time is of the essence when dealing with a condition like biliary atresia. I urge parents to speak to their health visitor, midwife or doctor if they spot any of the warning signs described by the Yellow Alert campaign."

A free leaflet for parents, Jaundice in the new born baby, is available by calling 0121 2123839 or by emailing yellowalert@childliverdisease.org.
License this feature
The body of this feature has been restricted...