IDEAS TO MAKE YOUR HOME OFFICE ECO-FRIENDLY
IDEAS TO MAKE YOUR HOME OFFICE ECO-FRIENDLY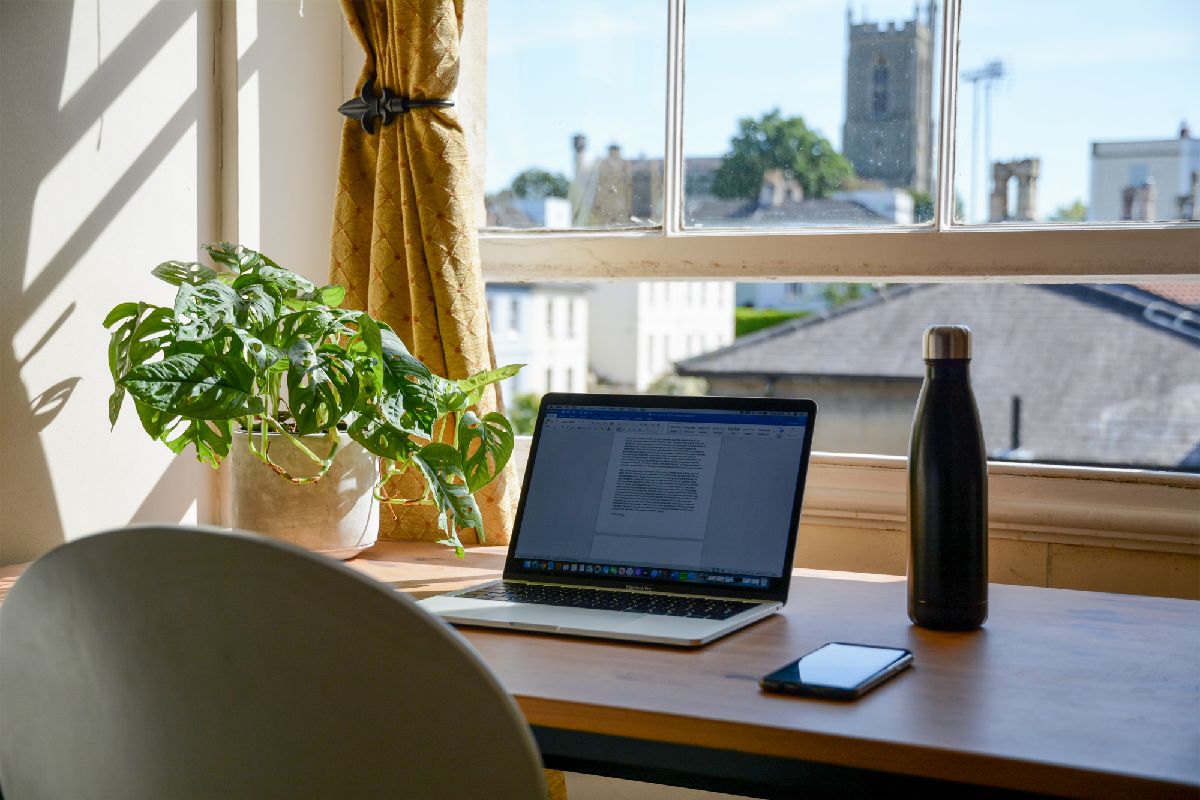 For thousands of us, working from home is a staple of our lives, and while many of us make do with working from ours beds or kitchen table, some have a proper home office. But if you do, how environmentally friendly is it? When you're at home, it's easier to make changes as you're the boss of the space. Here are a few ideas to get you started.
Be Energy Efficient
One of the easiest ways to be energy efficient when working from home is to switch to a green energy supplier. Other things to consider are LED or energy-saving light bulbs in the room, and thick curtains over the window for extra insulation - come evening when you close them they can help trap the warmth inside better.
Laptops, computer monitors, printers, and any other electronic devices will all have options to switch to an energy-saving mode so make sure to put them on hibernate when you're not using them.
Maximize the Natural Light
According to scientists, working near a sunlit window will give you a higher production rate, and reduce the chance of eyestrain or headaches. In contrast to artificial indoor light, sunlight will also give you Vitamin D and tends to make people feel more energetic. But even more importantly, in a well-lit room, you will be using less electricity on artificial light by being able to turn on the lights later in the day.
License this feature
The body of this feature has been restricted...